Backstretch Studio - Fine Art by Len Jagoda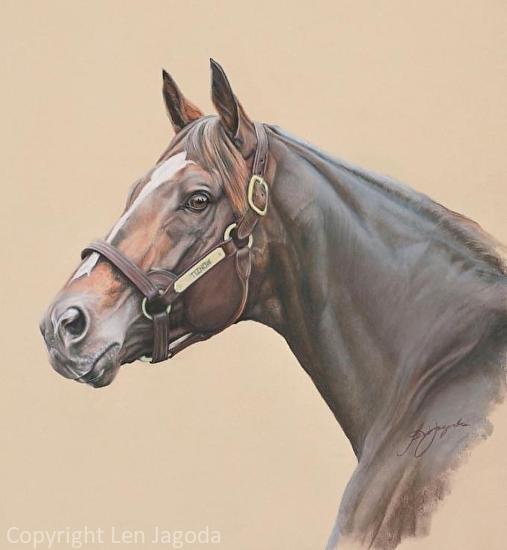 Portrait of Tiznow - Winner of the Best Head Study Award
at the
American Academy of Equine Art 2011 Open Exhibition
Backstretch Studio
Art...with a whinny and a whisker
Where it all begins
Backstretch Studio is located on Backstretch Farm in Southwest Georgia. The farm was once a small thoroughbred breeding and racing operation. Today its residents include a few pensioned race horses & several rescued dogs. It also holds many memories acquired over the years: equestrian endeavors, foals born and frolicking, training achievements, race horses that started here and later returned. So many beautiful horses and loving dogs that each played their part at Backstretch Farm and are forever in my memory.
Its serene setting offers a great place to work and live. The environment is perfect and just feels natural for the subjects so prevalent in my artwork.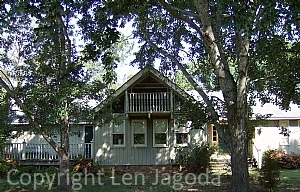 What you can find on this site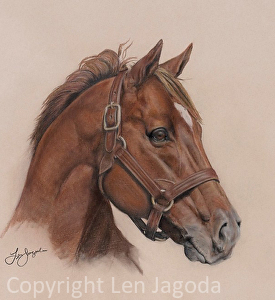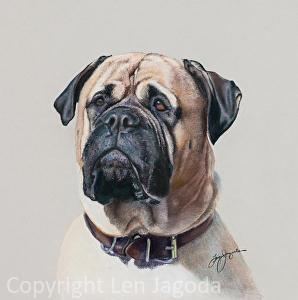 This site is intended to be more than just a place to view my artwork; it includes information that I feel would be meaningful to anyone considering buying or commissioning a piece. It includes a general description of the studio business approach and philosophies as well as more detailed information about me as an artist. Those details include biographical information, an explanation of how I approach my work and "credibility factors" that lists exhibitions to which works have been juried and awards. The intention is to make you comfortable about doing business with Backstretch Studio. Of course no one can predict every concern that may haunt another person, so I welcome your questions and encourage them. I want every client to be at ease doing business with Backstretch Studio and pleased that they did.